Windshield Tint
Sunstrip and Full Windshield Available
Sunroof Tint
Sunroof and Panoramic Glass Tint Available
Front 2 Windows Match
Front 2 Windows, Back Seats Windows and Rear Windshield Tints Available
Professional Window Tint Richmond VA
We have all experienced that blinding glare from the sun that forces the sun visor to come down, our window tint Richmond VA service puts a stop to sun glare. With high quality film and a variety of tint options to choose from, it's time to give us a call and let us provide the best window tint around. Ralda's Details offer the best car detailing services in Richmond VA.
Our years of experience, high-quality film, and professional dedication will have your car protected and looking sleek by no time!
Contact us today to schedule your window tint. We will take care of any pre-window tint cleaning and decontamination your vehicle requires.
When it comes to window tint services, Ralda's Details is the best in the business. With a professionally trained staff and high quality materials, your car will look better than ever. You can also visit our About Us page to know more about our auto detailing company.
You can also visit our mobile detailing Richmond VA page for more details.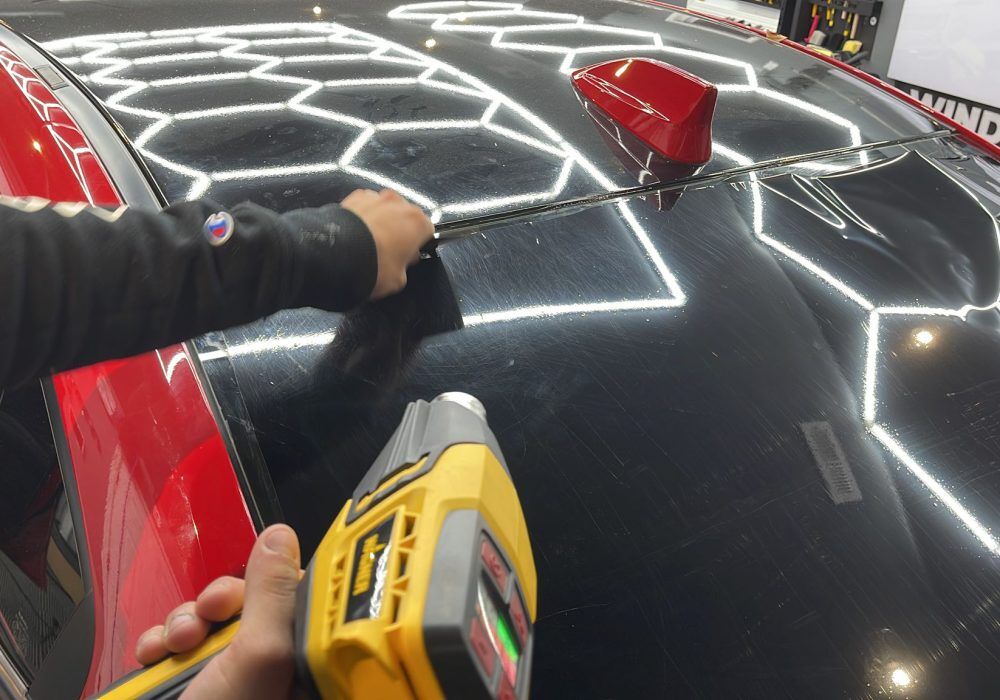 Enhance the look of your ride and stay cool year-round with Maxpro Carbon Xtreme window film. Carbon Xtreme offers high heat infrared rejection (IR) for long-lasting protection from solar energy. Limited Lifetime Warranty.

Built to last, nano-ceramic window film is engineered to keep your car interior cool and comfortable – no matter the season or conditions. Achieve a high rejection of solar energy and UVA/UVB rays in non-reflective black Max Cool IR. Limited Lifetime Warranty.
Frequently Asked Question's
Window tint is a thin layer of laminate film that is applied to your windows, this can help protect you and your vehicle from harmful UV-rays that are produced from the sun.
Window tint has many benefits that will help keep you safe on the road. Window tint can help block heat from your interior, making it more comfortable on hot days. With darker windows, your interior is also protected from anyone trying to look into your vehicle. Since window tint blocks UV-rays from entering the vehicle, your interior is less susceptible to damage and fading. Lastly, window tint can decrease glare from your windows increasing visibility while driving.
The state of Virginia requires all motor vehicles to follow Virginia Commonwealth Highway codes. Front side windows must allow more than 50% of light inside the vehicle. Back side windows Must allow more than 35% of light through the windows. The front windshield allows tint above the manufactured AS-1 Line (5-6 Inches form the top)
Professional Mobile Detailing